To me, the best way is to simply go out into the mountains without a plan and follow the trails you find along the route, at the end of the day, the goal of running is simply to be in nature.

Finding a trail close to you.
Trail running is an accessible physical activity that takes place in the natural environment. It allows you to get to know a country, its culture, history and natural and human landscape through marked trails. The different types of trails available allow everyone to have a trail within reach and participate in this activity.

1. ASK LOCALS
Definitely this is the best advice, the people, especially the farmers know their birthplace better than anyone else, they are the real trail running experts.
Runners are always looking for new routes. Whether you are a beginner or an expert, it is a good idea to find a local trail or run series with other runners in your area. Ask your friends what they like to do and where they like to run, then be sure to check out that trail when you get home.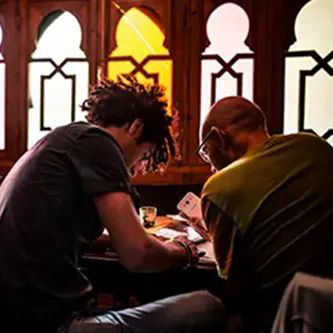 Run the World Adventures
Our running adventures company had been organizing multiday vacations for runners since 2011.
Running vacations calendar

2. JOIN A MOUNTAIN RUNNING CLUB
Your local running store may organize weekly runs or do an Internet search for "trail running clubs in [your city here]." Don't be intimidated by group runs. They are usually open to runners of all speeds and levels. Group runs are a great way to learn how to hike local trails, and you're likely to meet new friends who share your interest in exploring new trails.

3. TECHNOLOGY
Searching online is a great way to learn about the trails in the area. You can also ask your public land use office if they have information on running or walking routes in your city. If you have access to groups like Friends of Trails, you may be able to find out about local running clubs and get membership information.

Play Video: Keynote (Google I/O '18)