Running adventures
Information
WHAT'S INCLUDED IN THE PRICE?
The cost includes all accommodation, all transfers (not from airport to hotel or hotel airport) , breakfast, dinners, GPS and tracking devices, local guides and daily luggage transportation.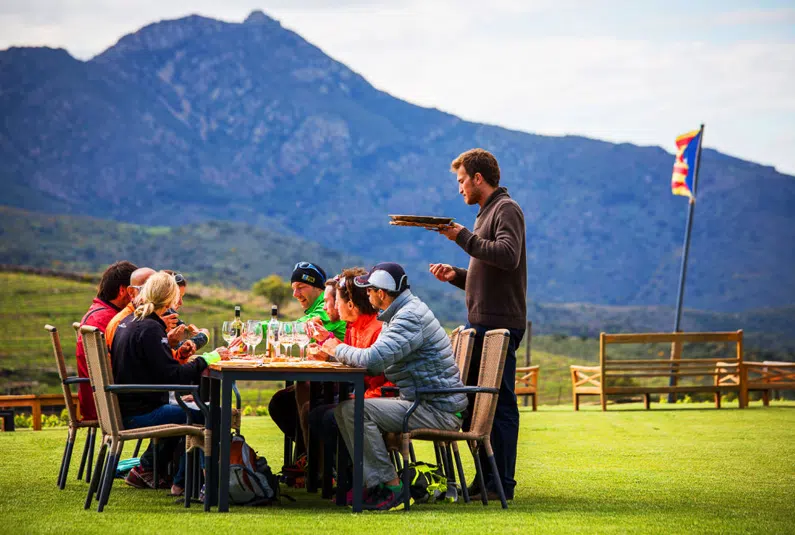 WHAT'S EXCLUDED?
It does not include personal travel insurance, lunches and tips for the guides. It also does not include any entrance fees to any optional sites or attractions. We strongly recommend you carry a credit card in case of personal emergency.
WHAT KIND OF FOOD WILL I GET?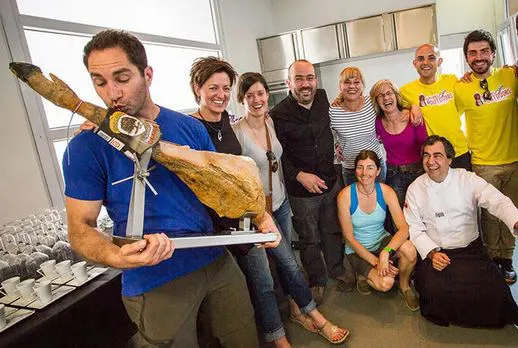 CAN I BRING AS MUCH LUGGAGE AS I WANT?
Your luggage has to be moved every day in the van. Once in the hotel you will need to move it to your room, as the hotel we use are very little, they normally don't have a lift but stairs. Please be aware of that. Also, space is in the van is limited so we say maximum 1 suitcase/backpack per runner. In case you keep travelling after the adventure and you need to bring more luggage, let us know and we can keep it during the week. You should also bring a small camel bag with you every day to place your water, mobile phone, sun cream or whatever you think you will need while running.
WHAT'S THE ACCOMMODATION LIKE?
We love little places run by locals, that's the only type of accommodation we use together with homemade food will make you feel like home.
I'M A SINGLE RUNNER, IS THERE AN UP-CHARGE?
Yes, our prices are based in double – triple occupancy room. In case of singles, there's a 50 euros/night supplement.
The adventure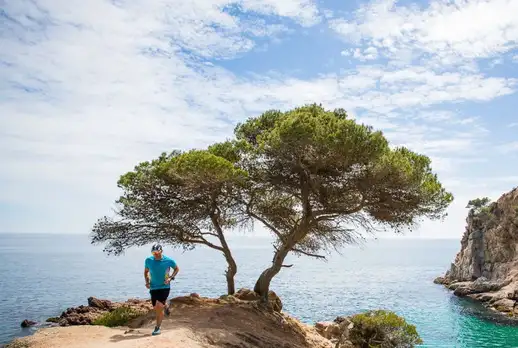 WHAT TYPE OF TERRAIN CAN I EXPECT?
When we opened the route, if we had something in mind, that was avoiding pavement as much as possible. We are proud to say 98% of the terrain you will run is trails.
WHICH KIND OF CLOTHING & EQUIPMENT DO I NEED?
Normal running gear, depending on the time of the weather, summer gear or warmer. Please pack sunblock, especially in May, June and September. Once in destination every day, you don't need any fancy clothes at all! flip flops, shorts and t-shirts will make it. Don't forget the swimming costume, sunglasses if you need them and your camelback.
There won't be laundry service for the 7 days.
BODYCARE
Everyone should have some blister plasters and little first aid kit to help you with any problem in the hotel.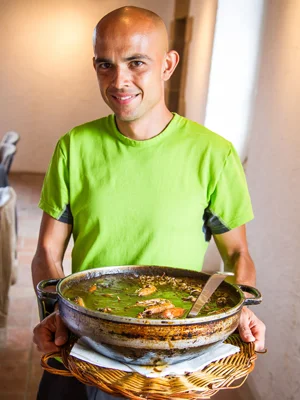 ENERGETIC FOOD AND OTHERS
We have breakfast in the morning and the next time we eat is for lunch when the running is finished. Some runners need to eat while running, if that's your case, please bring your own energetic bars, nuts, pocket money or whatever you think you may need.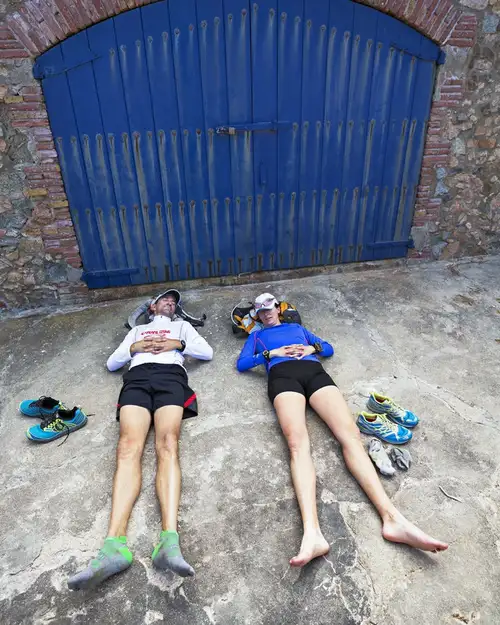 WHAT'S THE WEATHER LIKE?
It much depends on the month, should be nice and sunny most of the time. You can always check it out before arriving.
IS THERE A MINIMUM FITNESS LEVEL REQUIRED IN ORDER TO JOIN THE ADVENTURE?
This is a running adventure, so we need you to be a runner. Not a super runner but one who has maybe run a half marathon or go for a ling runs twice or three times per week.
Again and again we remind you this is not a race.
In la Costa Brava, as a very safety zone, we tend runners to run at their own pace. That's why if we have different levels in the same group, then we provide GPS to those fasters or slowers.
DO WE START THE ADVENTURE ON DAY 1?
Yes, early in the morning, that's why we strongly recommend sleeping the night before in Girona. Those runners who decide to arrive the same morning should know that departing time is what is and we can not have another group of people waiting for those who have not arrive for any delay on trains, traffic or whatever.
TIPPING
We encourage you to tip your guides if you feel you have received excellent service and have had an enjoyable trip.
The Country
THE CURRENCY
The official currency in Catalonia is euros.
Dollars are not accepted in the country. We recommend you to have cash in euros for your little drinks when we stop while running. Try to exchange them in the airpot, thats the easiest way. Aside from lunches, there are no required additional expenses for this trip, but you might like to take cash for such things as souvenir shopping or nightlife. Credit cards are accepted almost in everywhere and ATM's will be at your disposal in Girona.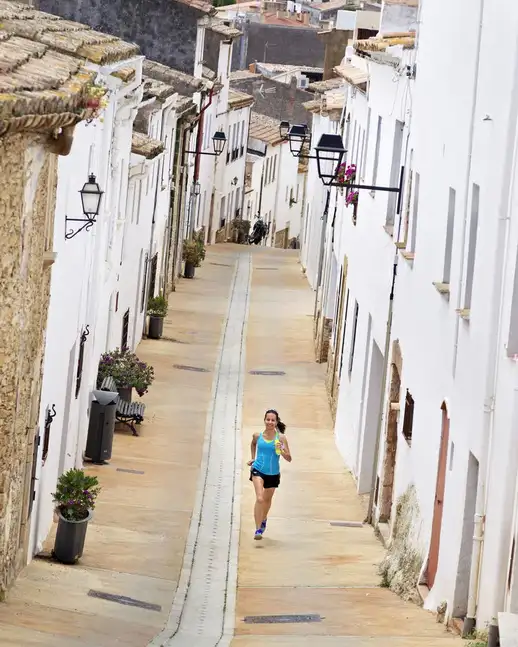 PASSPORT & VISA
A valid passport is essential; it should be valid for at least six months after return from Spain. There's is currently no visa requirement for USA or European citizens.
Citizens from other countries could require a visa. For more information, please contact your local embassy or passport office.
VACCINATIONS
(Other than Covid) We only need you to have had a Tetanus injection in the last ten years.