International running trips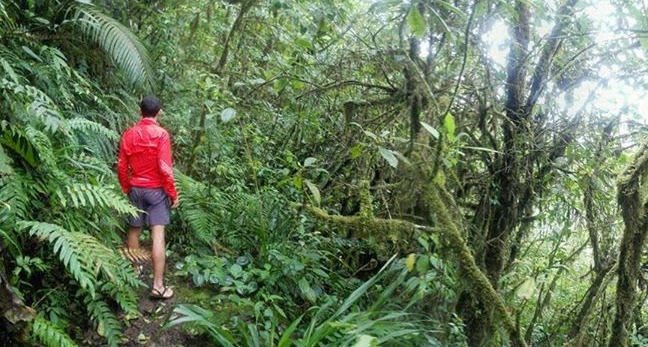 Run the World Adventures was created by a passionate group of runners who understand what makes a running vacation fun and carefree, with just the right amount of adventure.
Destination
Just like any other vacation, select the destination that calls to you, the activities that thrill you and the duration that will challenge and exhilarate you.

The trips take you to places that aren't in the guidebooks and that you can only reach by foot. Since the trips are not competitive, there's no pressure to run fast or rush through the terrain or meet a certain time cutoff. All the guides are highly experienced and make your comfort and safety their number one priority.

Run the World Adventures is committed to making your travel experience as easy and carefree as possible.
Your only job is to show up ready to run!

Each vacation, which you can book privately or join a small group, showcases a region's most beautiful and unique aspects. Some trips may be customized to match your ability level or ideal balance between time spent running versus exploring the destinations and culture along the way.

Run the World Adventures' most popular trips include:
Guatemala: 6-Day Running Adventure visiting historic Mayan sites along Lake Atitlan
Italy: Run hut-to-hut along the Dolomites' famous Alta Via
Tanzania: Circumnavigate Mount Kilimanjaro following ancient footpaths
New Zealand: Traverse the South Island's most stunning coastal and mountain parks
Iceland: Explore Iceland's untamed wilderness and Europe's most powerful waterfall, Dettifoss
Spain: Run from fishing village to fishing village along Costa Brava to the Pyrenees

The Launch
To celebrate its official launch, Run the World Adventures is holding a sweepstakes that will award a $1500 USD credit toward any of its trips.

The sweepstakes, found at https://www.facebook.com/runtheworldadventures, is open until midnight on Tuesday, October 7, 2014. The winner will be announced on Wednesday, October 8, 2014.

Just click the link above to enter your name and email today for your chance to win $1500 USD toward any of its trips (open to residents of the U.S.A. and Canada only).