Before Trail Running vacations Became a "Thing" in the Italian Dolomites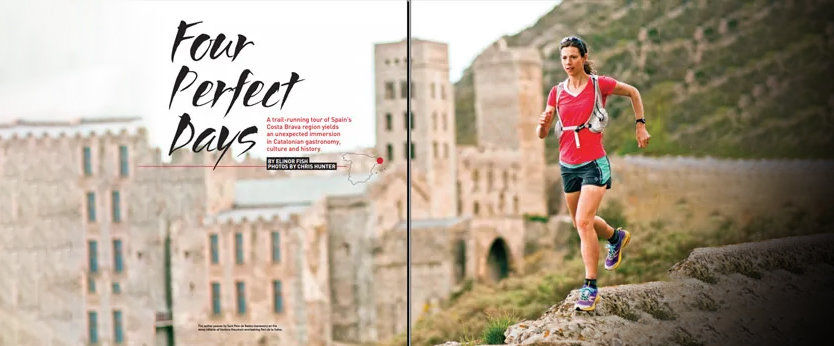 The Dolomites

A FATEFUL MEETING WITH WORLD-CLASS RUNNING PHOTOGRAPHER DAN PATITUCCI PRECIPITATED TRAIL RUNNING VACATIONS IN THE DOLOMITES
For the majority of our Italian mountain- and outdoor-guide team, running was a fun and easy way to stay conditioned for a physically demanding job, or spend our days off, playing on the trails.

Other times, it was a practical way for managing our groups of trekking guests. After delivering guests to a trailhead from which they would spend the day trekking to mountain hut, one of the guides would run ahead up the trail for miles to rendez-vous with the guests' luggage at the next hut .

Getting in a long run on the famous Alta Via 1 and 2 trails of the Dolomites.

For us, running was part of our mountain lifestyle.

Yet, for the longest time, we never considered that our guests might want join us on these runs.

Then a fortuitous meeting changed everything.

In spring 2006, curly haired, skinny American with olive skin stepped into our office. He asked us for the best locations to photograph the Dolomites' most spectacular peaks and astounding views.

The photographer turned out to be Dan Patitucci of PatitucciPhoto. Dan and his wife, Janine Patitucci, are two of the world's most talented and sought-after outdoor adventure photographers. Especially when it comes to trail running, no one else seems to come close to their ability to capture the beauty, joy and adventure that is trail running in the world's most spectacular and iconic destinations.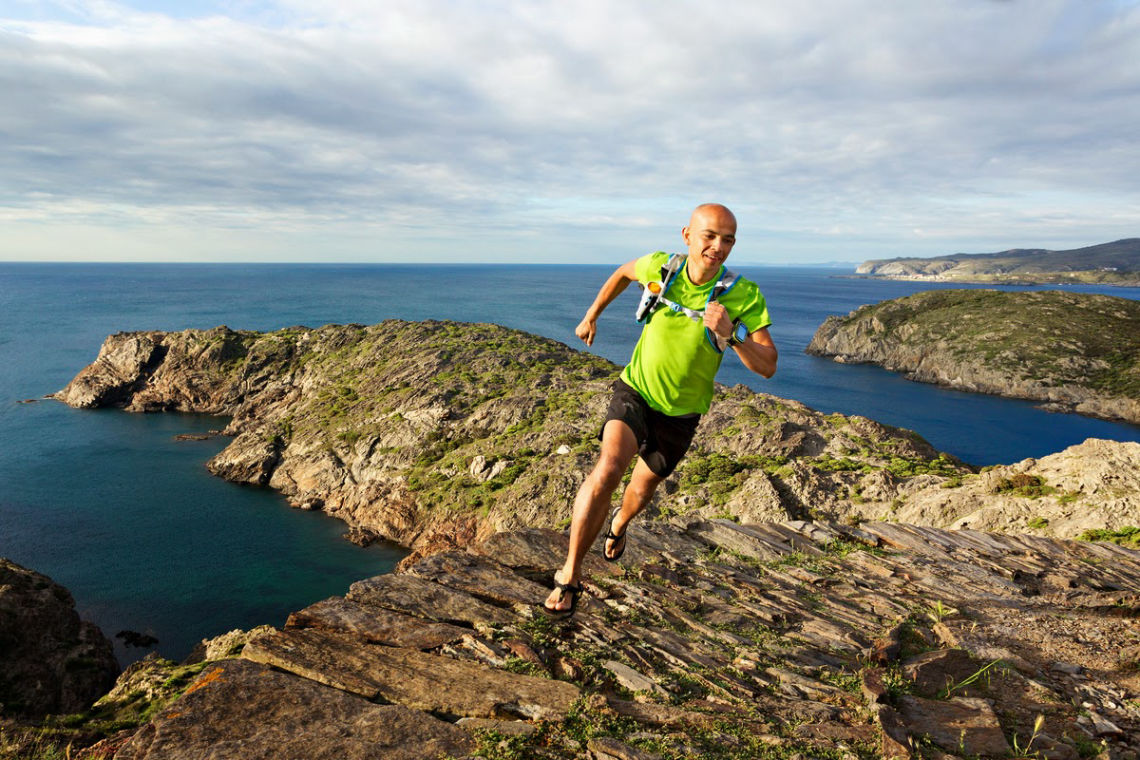 Pasta and glasses of red wine
Needless to say, we instantly bonded with Dan as he shared with us his passion for not just the Dolomites, but all things Italian (like the food from our company kitchens). One evening over heaping plates of pasta and glasses of red wine, Dan said:

"Igor, have you ever considered offering trail running vacations? Trail running is blowing up in the U.S. Many Americans would jump at the chance to do a trail running vacation in the Dolomites!"

"Trail what?" I said. Up to that point, I had never thought of "trail running" as a thing. To us, trail running was just … running.

"You mean people think of trail running as something different from running?" I asked Dan.

"You bet, and you have some of the world's best trails right here in the Dolomites!" he said.

This is where "running" became "trail running."
That was all we needed to hear. After seven years of offering every other kind of adventure—from hiking to climbing, mountain biking and cycling—we finally added trail running adventures to the roster.

In summer 2007, we launched the first hut-to-hut trail running vacation in the Dolomites on the famous Alta Via 1 trail, a spectacular 87-km route covered over five days. In 2009, we added the more strenuous Alta Via 2 to the itinerary, creating an ambitious five day, 115-km adventure for endurance junkies.
In 2011 trail running was..
In 2011, we then launched what has since become our best-selling program. Taking valuable feedback we received runners who participated in the original Alta Via tours, we developed a new hut-to-hut trail running adventure that features the best parts of the Alta Via 1 and 2 into a single trip.

These point-to-point trails pass through the heart of the Dolomites and take you past its famous peaks: the Santa Croce-Conturines, Tofana de Rozes, Lagazuoi, the Sella Massif, Cir Peaks and Odle mountains.

Our guests enjoy the freedom of running scenic mountain trails and sleeping in cozy, well-equipped mountain huts (called "rifugio" in Italian), without having to carry a backpack (our staff transports the gear from hut to hut).