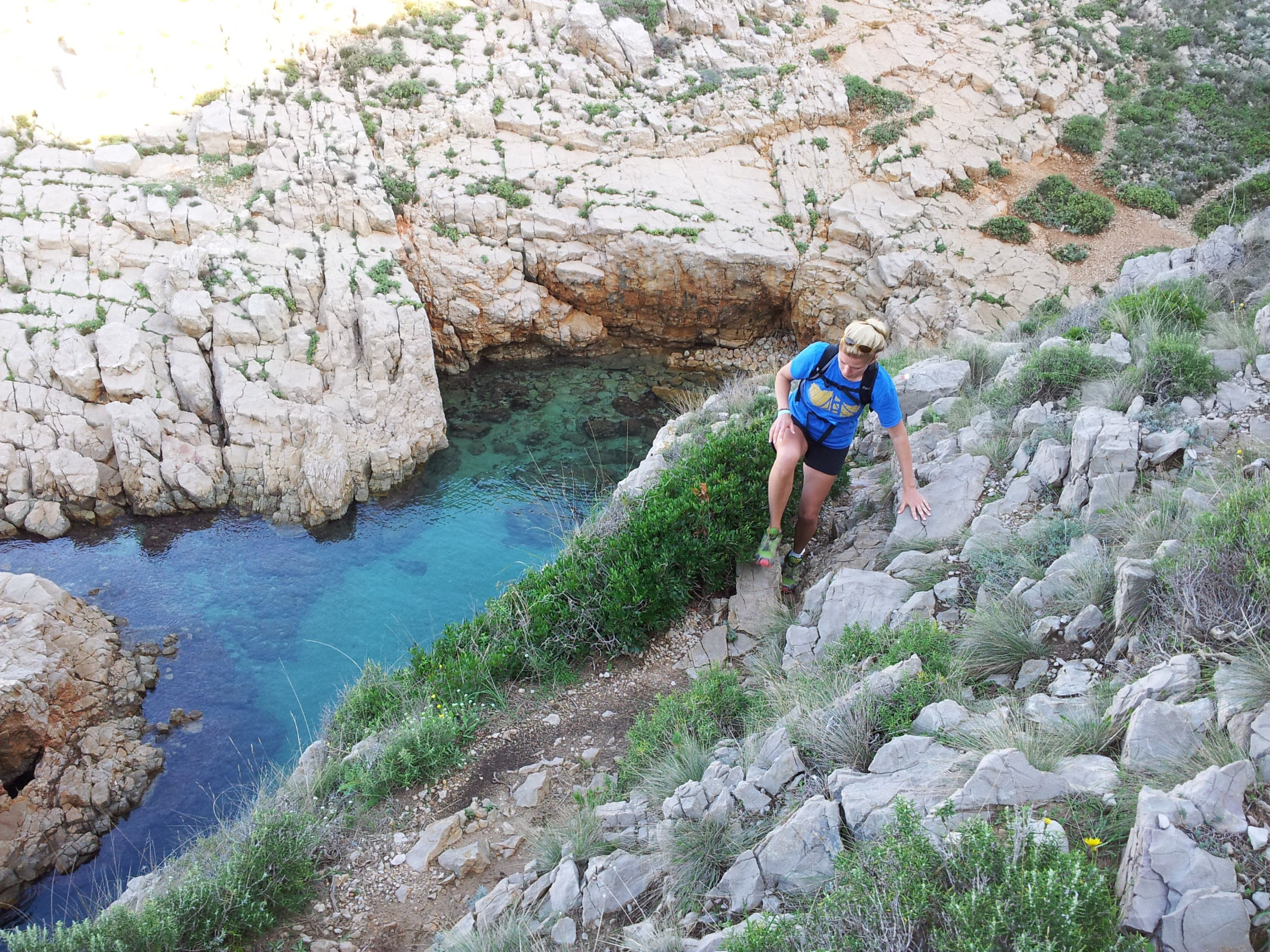 Years ago while driving towards El General valley in Costa Rica my friend Sergio Sanchez and I were daydreaming about creating a new route.

After a late night of food and wine in Barcelona, my friend and travel partner, Wendi and I reluctantly woke up early.

We were on a mission to catch an early train to Girona, where our running vacation would begin. The mission was simple, however, in our travel-induced scatterbrain state, we were seriously directionally challenged.

After getting turned around at least a dozen times, we finally boarded the right train. An hour later, we were greeted by Pablo Rodriguez, our tour guide for the next 4 days.

16 miles running adventure
Our running vacation began with a scenic run through the little towns, learning key phrases in the local Catalán language and local customs. He worried we wouldn't be up for running in the rain, but we assured him that a little bad weather wouldn't keep us from the trails.

Pablo gave us a crash course on the Garmin device that would navigate us through the route and bid us "adieu!"

The weather cleared up as we wandered through the singletrack and technical forest trails. We took it easy to loosen up my legs after Saturday's race and adopting the tourist mindset now that our running vacation was in full swing. We took a wrong turn or two, but a few miles later, spotted Pablo with water and a smile on his face.

Pablo ran with us for a few miles before hopping back into the car to meet us at the next meeting point. We emerged from the forest to find ourselves into rural wine country area, complete with beautiful old Spanish houses and grapes.

The Sea
We were already stopping every few minutes to snap photos, but we got really distracted when the trail spit us out at a beautiful beach and offering our first views of the Mediterranean Sea. It's deep blue water, lush green trees dotting the cliffs, sandy beaches and little fishing boats bobbing in the harbors left us awe-struck.

We continued running north along the stretch of Mediterranean coastline known as Costa Brava, following the GPS unit turn by turn until we got a call from Pablo. He had been tracking us on GPS and somehow had lost the connection, leaving him to wonder if the weird, directionally challenged girls from San Francisco had gotten lost.

Five minutes later, Pablo popped out of the bushes like a mountain lion.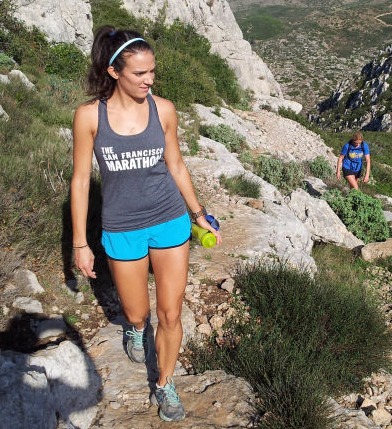 Super Pablo to the Rescue
Pablo guided us back to the coast by some "calas" (or small beaches), little private nooks with rocks to hop over and stairs up and down connecting the single track to the beach.

We ran along the cliff, constantly climbing up or down, and of course ooh-ing and ahh-ing the whole way. Pablo asked for my phone with a promised not to break it. With the phone-camera in hand, he ran circles around us, inexhaustibly snapping shots of us running up stairs and posing by the ocean.

At the bottom of one of the "calas" we spotted a distressed French woman with a large German Shepherd on a leash.

She asked Pablo for help getting her scared 100-pound German Shepard up the rocky embankment. Despite the fact the Pablo and dog weight about the same, Pablo scooped up the huge dog and carried him up the hill.

The awe-struck woman stared in amazement and admiration, which was the same look we'd had all day!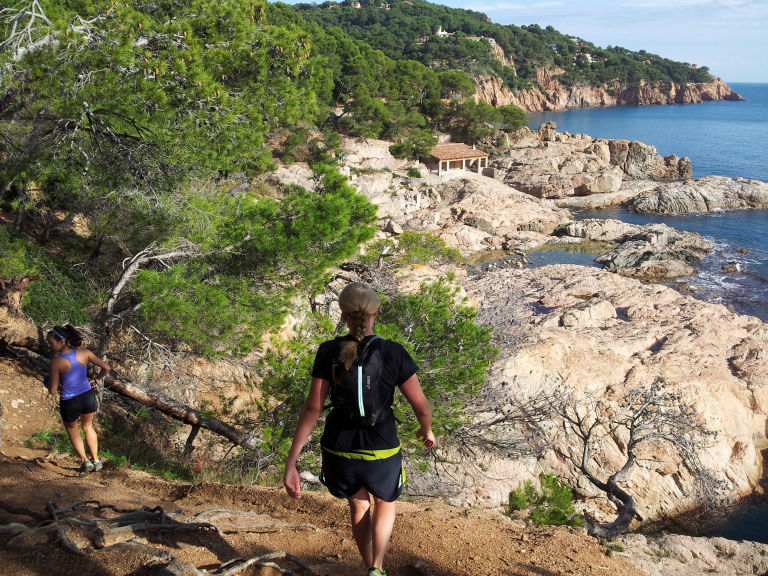 Nearing the end of our 14-mile adventure run, we wove in and out of small beach towns. Each one was serene, with intricate architecture and only a few people lounging on the sand or at waterfront cafes.

Tired and hungry, we stopped at a cafe for lunch and examined all of Pablo's on-the-fly photography.

We'd run for hours, but more impressively, we'd taken 200 photos, including shots of Pablo rescuing the pooch, which he said would earn him superhero status with his kids.
Catalan Wine: The Ultimate Recovery Drink
The day wasn't quite over, as Pablo had coordinated a wine tasting at a local winery. A friendly winemaker greeted us and walked us through the vineyard and winery, explaining in detail how the wines were made on her family owned and operated property.

We tasted a few reds which were all really flavorful and unique and learned a few more Catalan words and phrases.

I wanted so much to bottle up every step and moment to remember when I returned home.

We left with over 200 moments pictured and so much new knowledge that Pablo had taught us about this beautiful region of Spain.