Running vacations are the best way to know a place!
I love single track trail running!
In fact I love any non-asphalt running surface, but there is something about single track.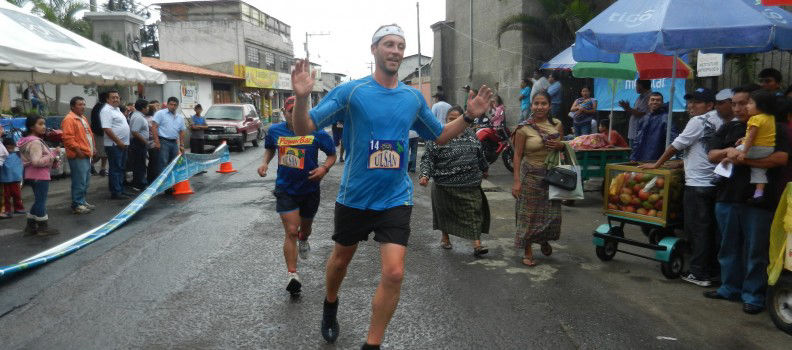 Runner in Guatemala
It's like you're running through the wild. You have to pay more attention to where you place each foot.
It makes a run go by fast because of the extra mental effort of watching your footing carefully.

So many of the single track trails around Lake Atitlan will never be found in any guidebook. These trails are usually commuter trails.
Running Adventures in trails
While running you will often cross paths with a Guatemalan going to or from work. Work may be their own corn field or a coffee plantation. The men carry machetes, their main tool used at work.

This is what makes trail running adventures so fun in Guatemala. You get to see beautiful scenery and beautiful culture in action.

I'll show you the best singletrack at Guatemala's Lake Atitlan