What makes Atlas to Sahara adventure mind blowing?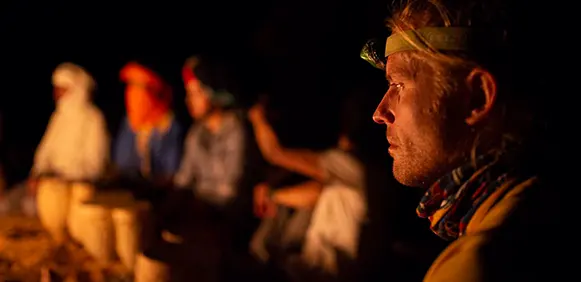 Runner playing drums in Morocco

What my friend Abdu Oukioud showed me in the Atlas Mountains back in 2017 was an open door to his world.
These are some reasons why this trip is so close to my dreams.

It is a damn time travel machine.
I think this is the best way to describe it, I've never in my life ran through places so far away from this century, and it is not that there's no people, it is than in some of those villages there are very few things that could make you notice that you are not in 9th bc. But wait, that is only the beginning of the story.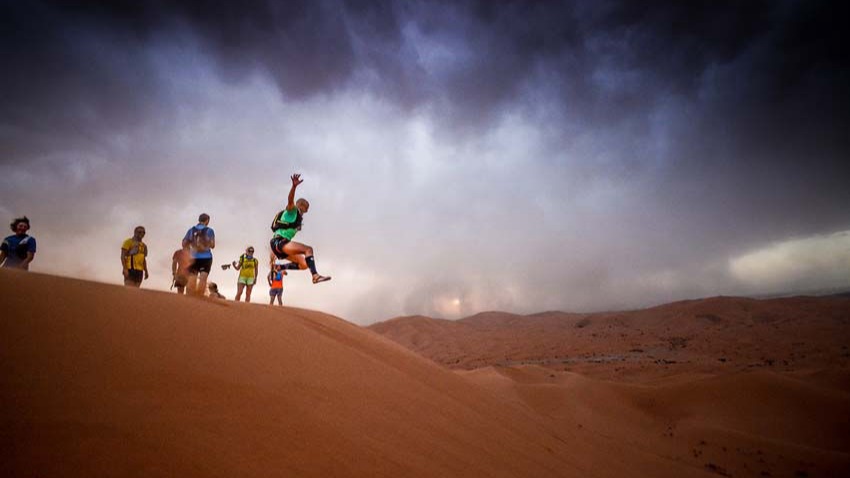 So, let's say you are in Marrakesh seeing a bunch of tourist go south in their buses, What do you do? Go east!

Anyone who know us will tell you that we don't really like asphalt roads, and happily people in the places we are going don't know what an asphalt road is.

Over six days our running will be full of diversity, because while traversing the Atlas mountains we might find snow for example over the Tizi Ait'Timi pass (3000m), sometimes we'll be following mules paths, river running by the M'Goung canyon is one of my favorite parts, and also get ready to face dunes and sand storms when we get to the Sahara.

2. The landscape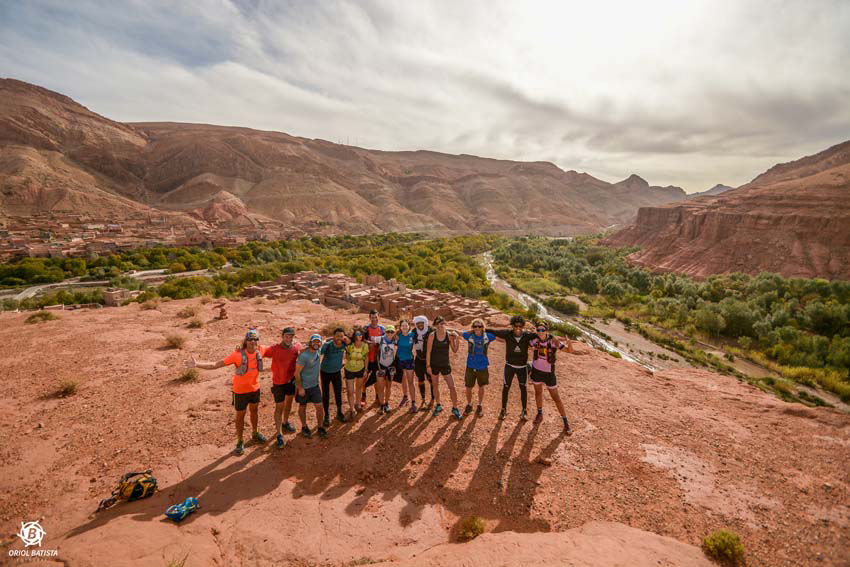 When you go back home everything is going to look … smaller. Morocco is a geological festival. The Mountain range we are crossing from north to south became commonly identified as the site Titan Atlas got condemned by Zeus to hold up the sky for eternity. The Atlas mountains hold inside spectacular places.

The moment you take part into one of our adventures you become one of us, there are no privileges, we are all in the same boat and everyone need to paddle, My very good friend Abdu Oukioud is probably the best guide in the whole country, and this is not only my opinion but also Intrepid travel's, he used to be be a professional runner for Morocco but more importantly he's the most energetic person. Mohamed is our chef, Ali is in charge of getting our stuff to the place we are sleeping, Mustafa is our other running leader, second generation of guides in his family, expert in everything from rock climbing to rafting, and they are all fantastic drum players


3. The music

Berbers say you don't become a man until you learn how to play the drum, music is part of the culture but not the kind you play in the radio, the kind you make on your own.
We were thinking in asking you to send a video of yourself dancing but the ultrarunner Adam Jarkow proved that you don't need any experience.

4. The food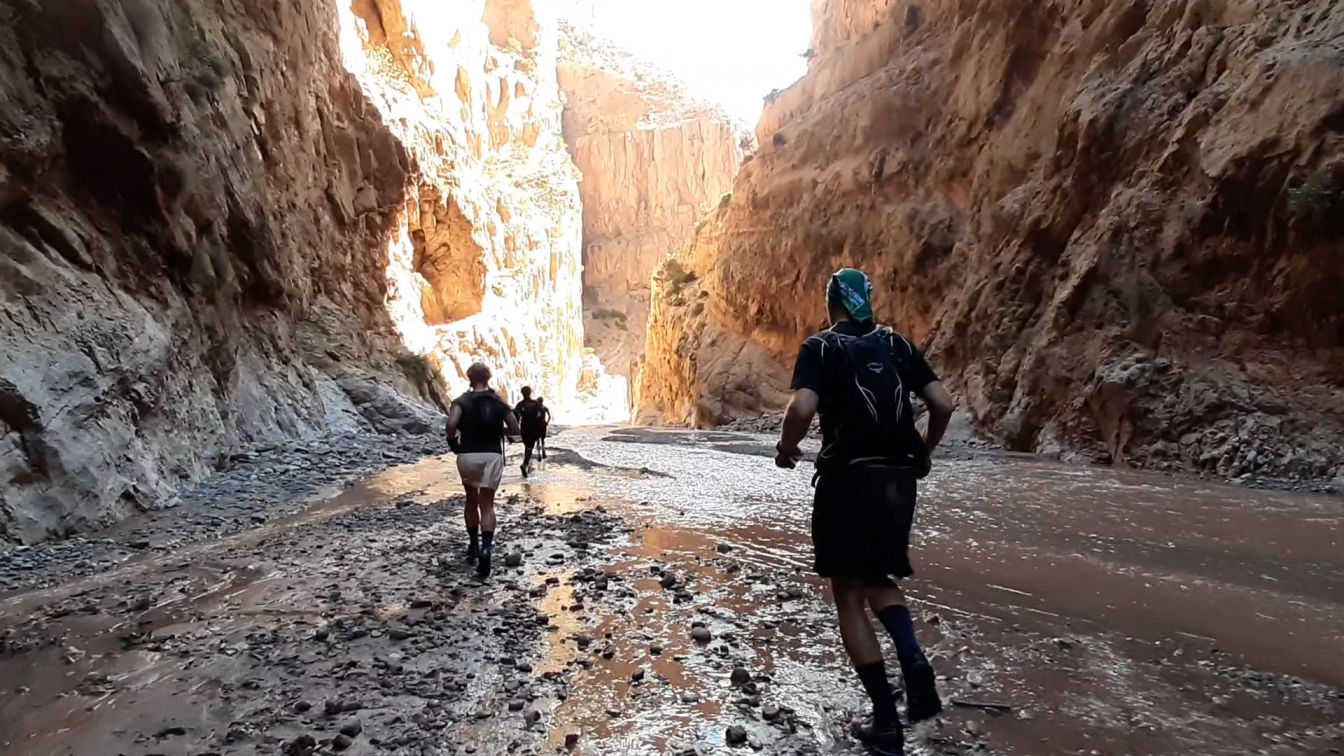 The bread, oh my god, the bread, I remember that when I was young and stupid I used to believe that the best thing of Morocco was the bread. Also the Moroccan tea is legendary, and we are going to have it so many times a day. As in many other Mediterranean countries eating is a social thing that in Morocco come with music too.


5. The people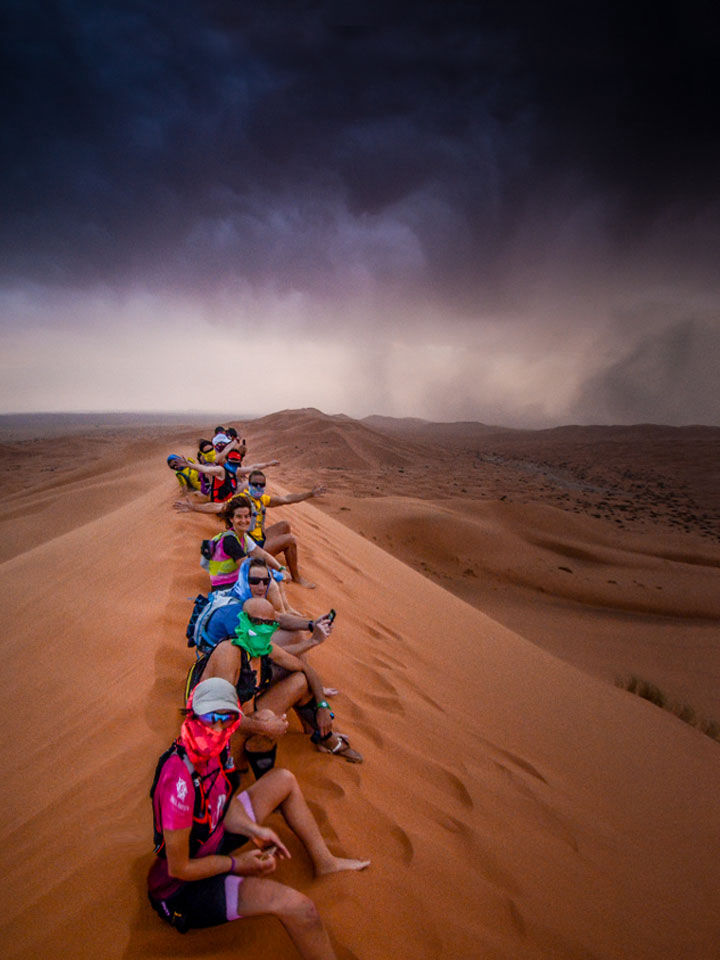 The Berbers, they are actually the real reason of this trip, meeting them, running with them, learning a bit of their language, drink tea together, eating their food, accept their hospitality, admire their incredible sustainable way of life. When you go back home if you randomly meet someone from Morocco you are going to have the impulse to hug that person, do it.


6. Abdu Oukioud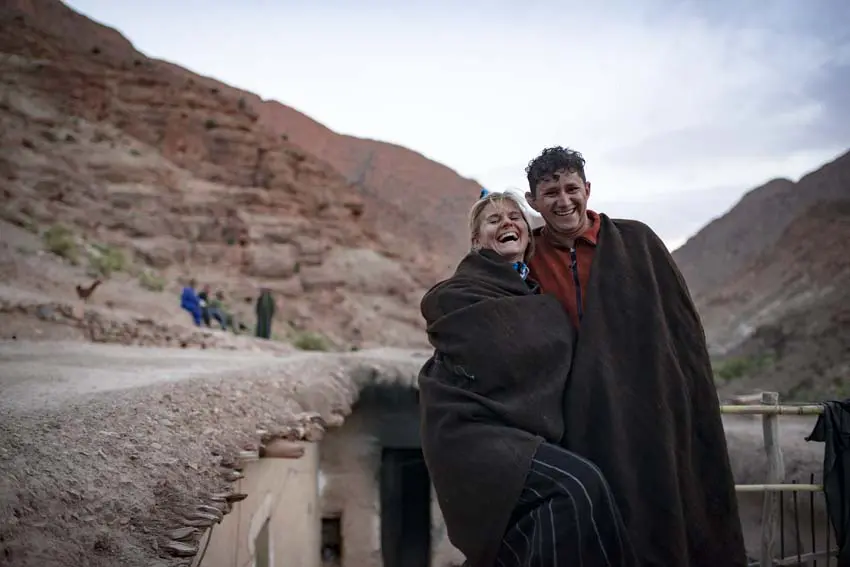 We meet Abdu by chance, and he's the reason we run in Morocco, without him the trip wouldn't be real.
In 2018 Abdu was third in the Wanderlust Magazine World Guide Awards, he's the most professional guide I've ever met, he's also a mobile disco, the most energetic person I know, and someone I admire profoundly.

But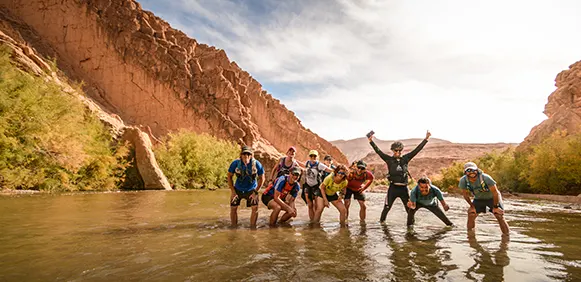 You need to be certain type of person too, I believe you can only enjoy this if you have eyes to see, and I also believe people need to understand that a it's a honor to be welcome in a lot of the places we will be, so we need to do our best to deserve our guest hospitality.